Collections
Collections allow you to keep your tweak rules organized, by grouping them into folders.
note
This functionality is only available on paid plans. Check our plans here.
Collections management​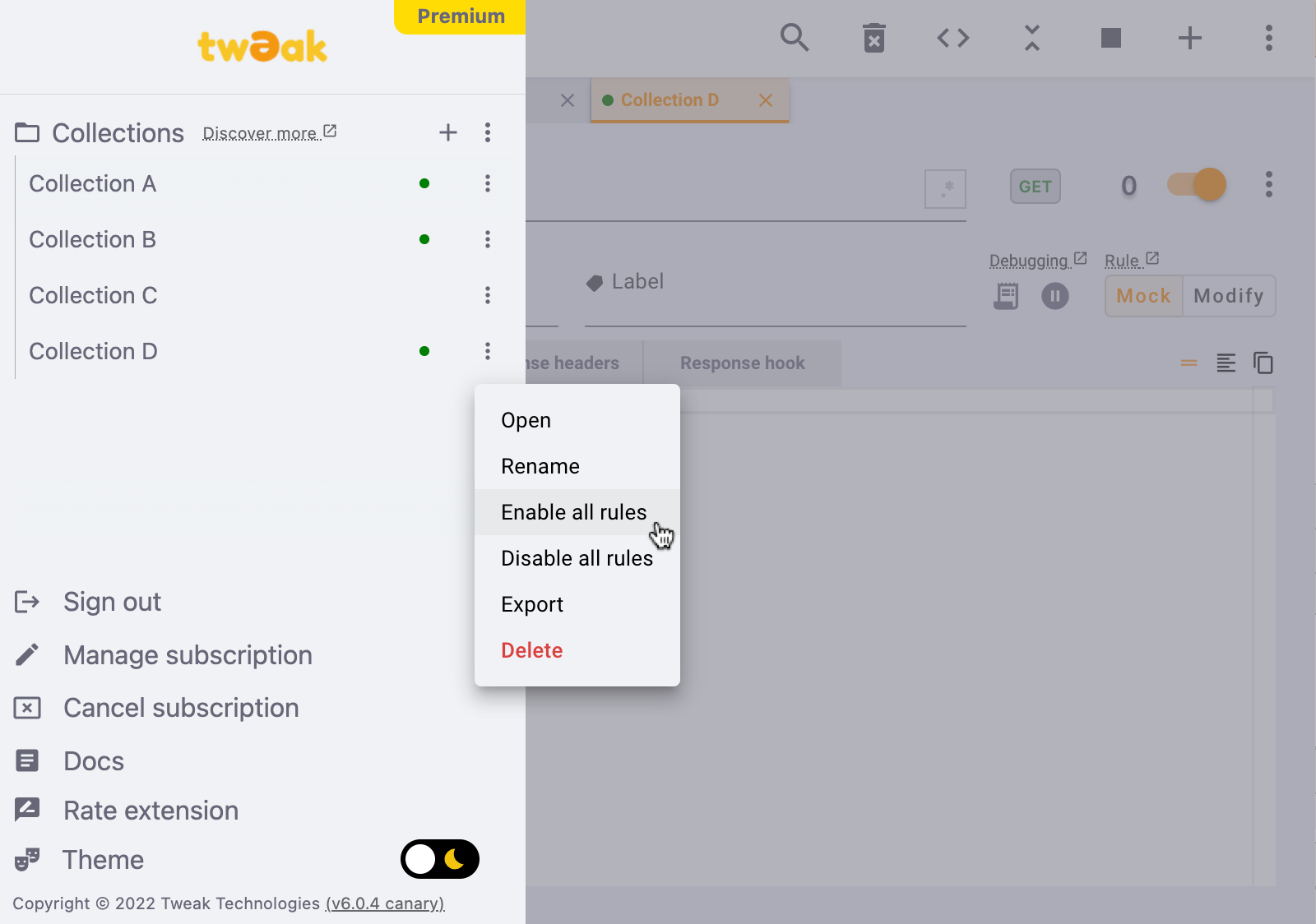 Add a collection: click the plus button to add a new collection.
Global menu: in the global menu you can access global operations on collections, such as delete all data and global import/export.
Quick actions via right click: rename, delete, import, export and bulk enable/disable rules inside a collection.
Order collections: you can drag and drop collections to reorder them.
Decide which collections are opened at any time: when a collection is open, the tab will appear in the main workspace. All other collections are still available to you anytime from the left panel.
See which collections have active rules: when a collection (closed or open) has at least one active rule, a green dot will appear near the collection name. This means that a rule can be active and working, even when the collection is closed.
tip
Double click on the collection name to rename it.
Collections in the main workspace​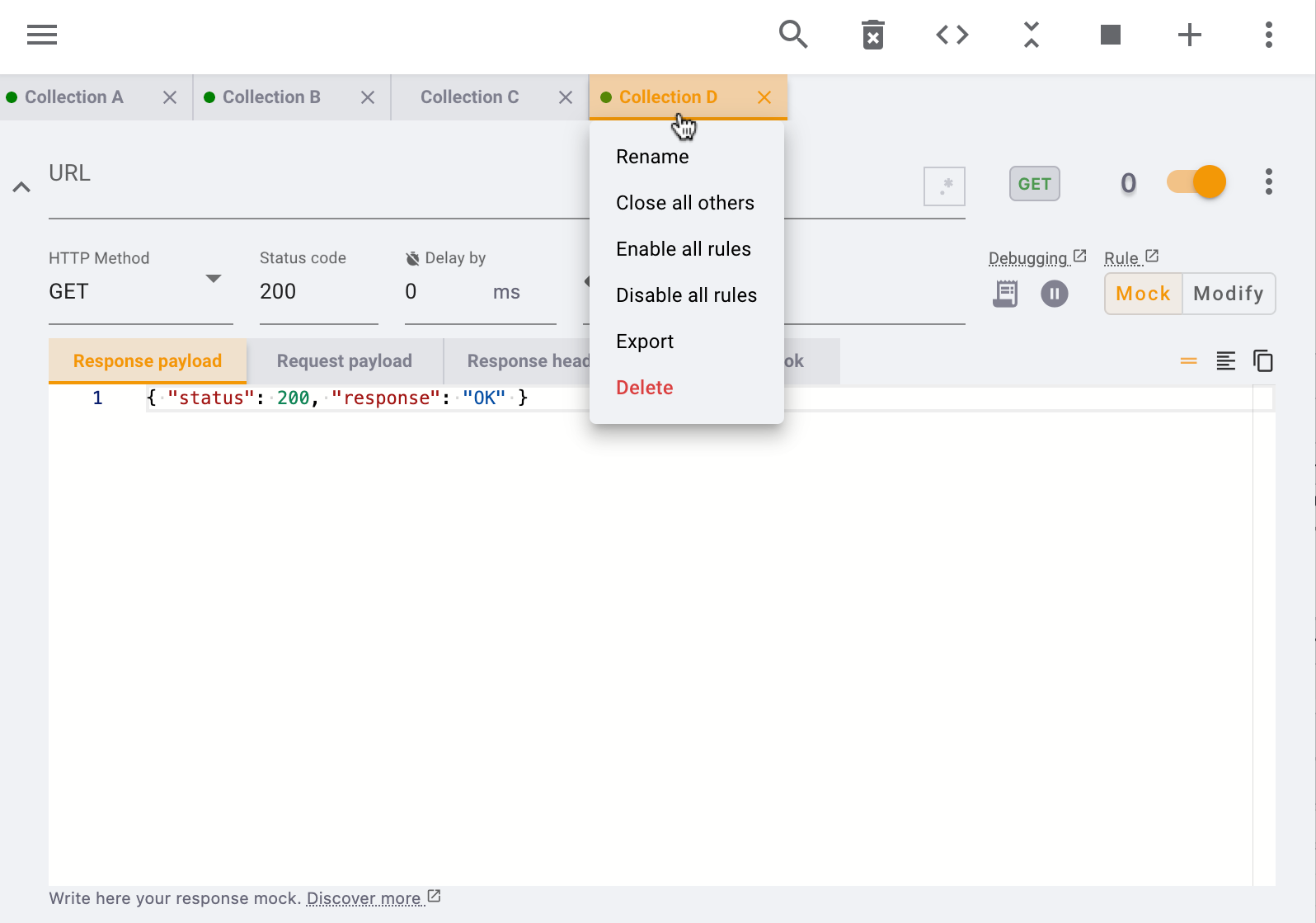 Right click on a collection tab to quick access operations on a collection level, like renaming, enable/disable all rules, etc.
Move rules across collections: use the menue at a rule-level to assign a rule to another collection.
tip
Double click on the collection tab for quick access to the collections area.
Import/export​
To import/export all the collections stored in the extension, you need to export them from the global menu (at the top right).
To import/export a particular collection, you can do so from the later panel or through the quick actions available in the collection tab (through right click).
---